Debbie Moeller has authored thirty-two books for children in kindergarten, first grade and early second grade. Each book is leveled and is ideal for use with classroom literacy group instruction, Title 1 groups, Reading Recovery students or parents who home school. A variety of titles are available in both fiction and nonfiction that will interest even reluctant or struggling emergent readers. Boys or girls will enjoy amusing characters and fascinating high interest informational texts as they improve their reading skills and read increasing difficult text. Teaching ideas and resources for teacher or parent use, are being developed for each book, as well as fun activities for kids.
Each title is designated a Reading Recovery intervention level and a guided reading level. Books are available as a single copy or a convenient 6-pack for teachers with a small group.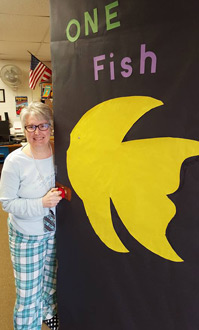 Hi! I'm Debbie.
I'm a former elementary teacher with nearly forty years of experience. I taught kindergarten, second grade, third grade and sixth grade. After my years in the classroom, I taught Reading Recovery to first grade students, Title 1 Reading K-3, English as a Second Language K-12, (all at the same time!!) and then served as a Reading Interventionist for fourth and fifth grade students.
I have made presentations on teaching strategies for emergent and struggling readers, and using leveled books in the classroom at local and state meetings.
I'd love to hear from you! Connect with me on Facebook and Twitter, or email me through this site.